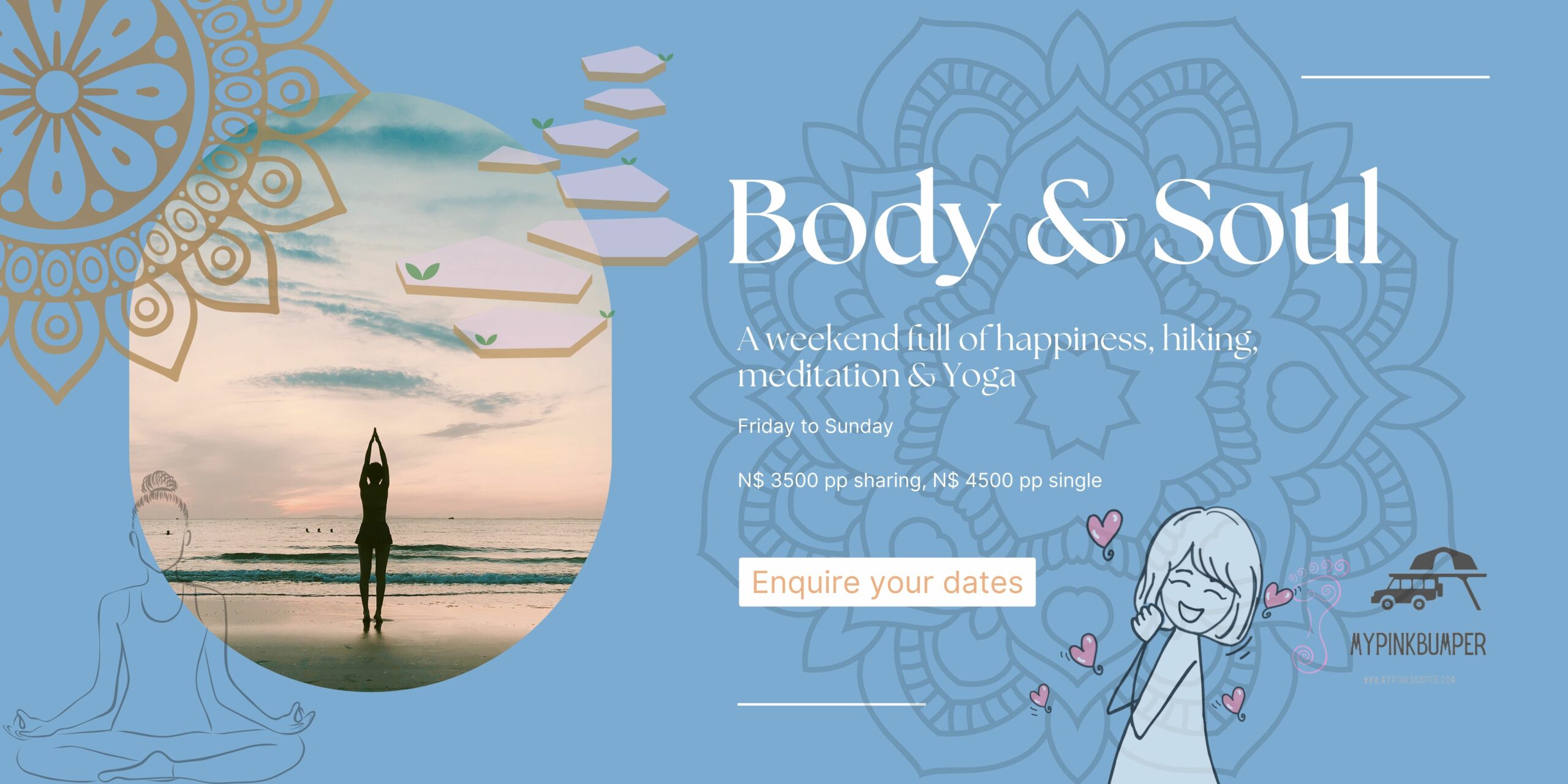 In general terms, a (spiritual) retreat is a safe space where you can experience complete renewal, gain a high level of self-knowledge, rest & relax. 
Namibia is located in southern Africa and is well known for its natural attractions. The highlights of Namibia include Etosha National Park, Fish River Canyon Park, the Namib desert, and the Kalahari desert. 
The retreat venue is located in the area of the lunar-like landscape called the Moon Valley of Namibia which is most spectacular. According to geologists, the group of hills was pushed through the earth's surface about 500 million years ago and eroded by the Swakop river into an otherworldly landscape ever since. This valley is not only rich in biodiversity and is a photographers haven it is also most spectacular to be explored on foot. The moonvalley landscape is one of Namibia's most beautiful landscapes and therefore perfect to host retreats.
Moon Landscape Namibia by Ellen
The Moon Landscape ist famous for filming and interesting pictures – just imagine yourself being on the moon.
Take some time to explore the ancient Welwitschia Mirabilis, the Lichens and take a careful look to spot the many little animals and their tracks, birds and plant life in this area.
The Moon Landscape is part of the Namib Naukluft Park and is operated by the Ministry of Environment and Tourism (MET).